Posted by Jettribe Staff on 20th Oct 2020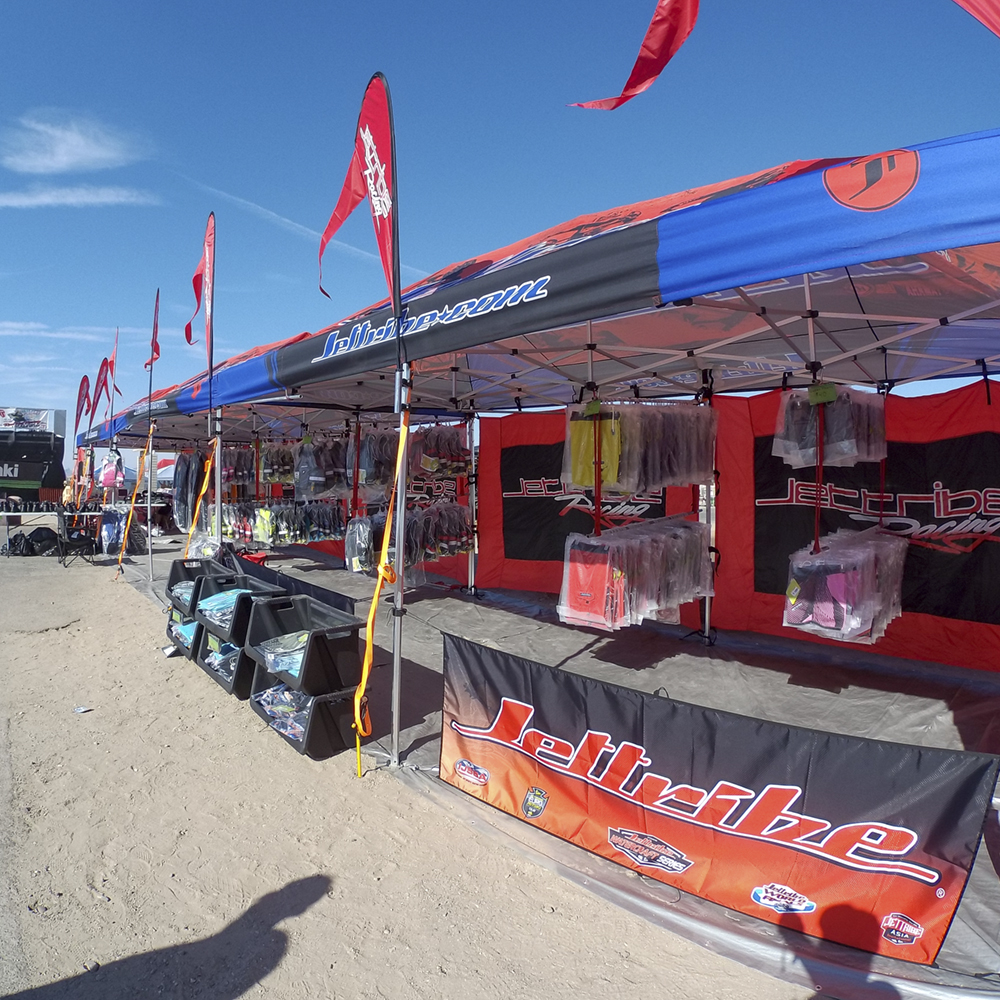 The Jettribe staff just returned home after an amazing week at the 2020 VP Racing Fuels IJSBA World Finals in Lake Havasu, Arizona. We welcomed the familiar feel and sounds of racing once again. Nothing beats the smell of VP race fuel in the air. This was a long-awaited event, especially after this challenging year.
Jettribe is always proud to return as the official gear of the Course Marshalls, who work tirelessly to keep the race safe. Also, who could miss the bright neon pink race staff shirts provided by Jettribe at the racesite!

We really missed seeing our longtime friends this year, but we were equally happy to see so many familiar faces that were able to attend. Our Jettribe race family took home some world championship hardware, and many others did an outstanding job against a totally stacked lineup.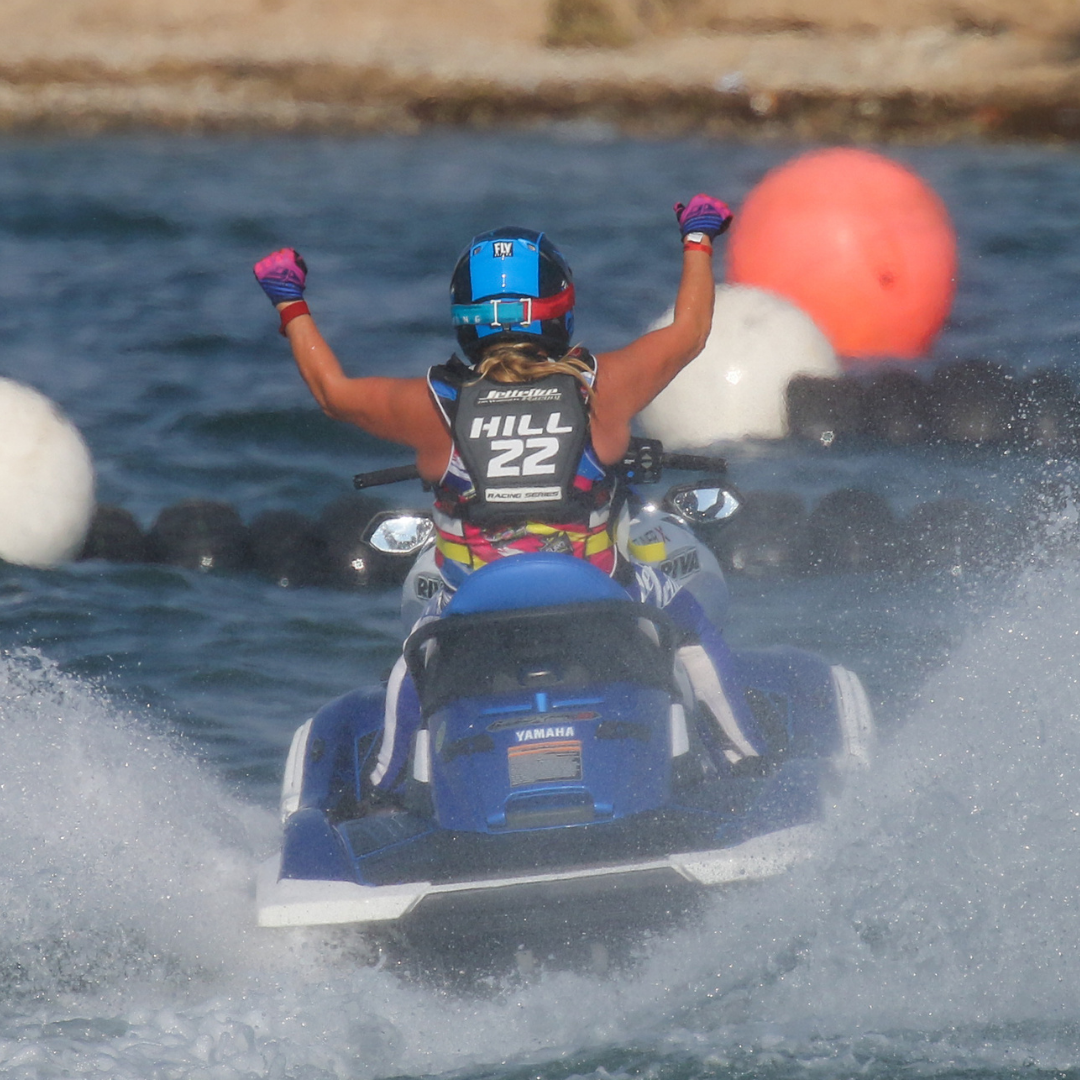 Team Rider Renee Hill took home the well deserved World Title in Women's Runabout, her first World Title in 21 years! Renee has been a tremendous friend and supporter of Jettribe since the beginning, and we were thrilled to see her earn the top spot. She also secured 2nd in Runabout Naturally Aspirated and Runabout 1100 Stock.

Renee has a special spot in Jettribe's heart. She was the first rider who believed in Jettribe and has been a loyal sponsored rider for over 20 years. Words cannot describe our excitement to see her podium with this championship title.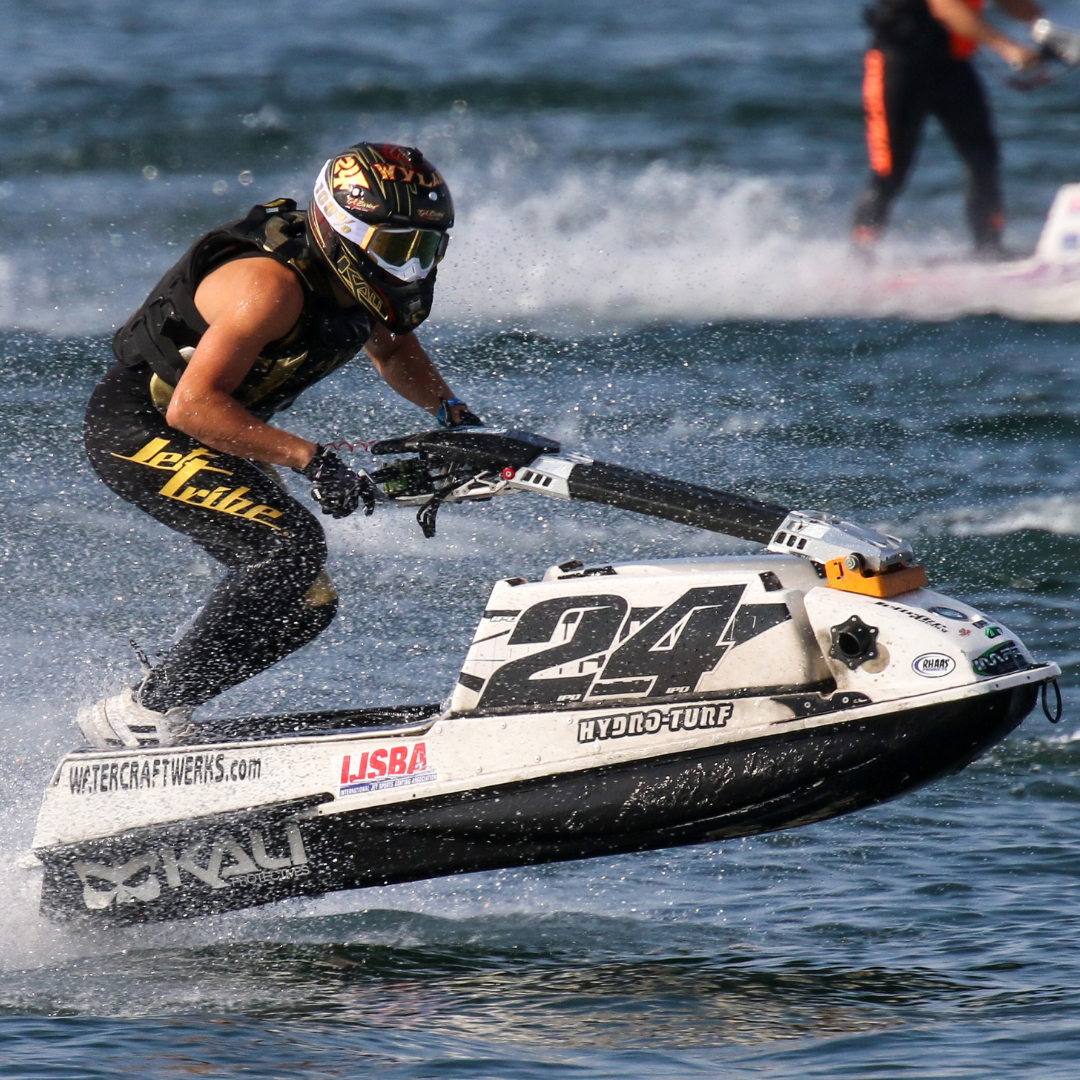 Jettribe Family Rider Wyland Reden finished the season with his first World Title in Vintage Ski (not an easy feat, with a full line-up of well-respected tough riders). Over the years we have gotten to know Wyland and his family through our travels to both Hungary and Thailand's World Cup. We look forward to watching his career in watercraft racing prosper.
Team Rider Jon Phan also brought home a huge win in Novice Ski Stock. We cannot say enough how proud we are of him. We first met Jon years ago as we pulled up to a "Best of the West" race in California. Jon has come a long way since this first meeting. He is now a well-respected rider and ambassador for the sport, and he carries himself professionally both on and off the water.
This win was in honor of Aaron Cress, Jon's crewmate and close friend who sadly passed away earlier this year. Aaron was a beloved part of the racing industry and he would be so proud of Jon's accomplishments this season.
Many other Jettribe Family members earned top spots during the week-long event. Charles Sims finished 2nd in Vintage X2 followed by Hayden Item in 3rd. Mike "Side Burns" Neumann competed in his first World Finals Endurance and came in 3rd place. Shanie Seidenberg continues to grow up before our eyes and finished 2nd in Junior Ski 13-15 Lites. Charles Anderson, Justin Luinstra, Bridget Poper, and many others competed amongst the very best during the week, and our hats are off to show gratitude to all the competitors. This race would not be what it is without them!

Big thanks to Scott Frazier with the IJSBA for organizing this prestigious event. Thanks to Crazy Horse Campground and DSM Events for keeping up with the social distancing requirements to keep us all safe. And as always thank you to the staff and Course Marshalls for running another awesome race.