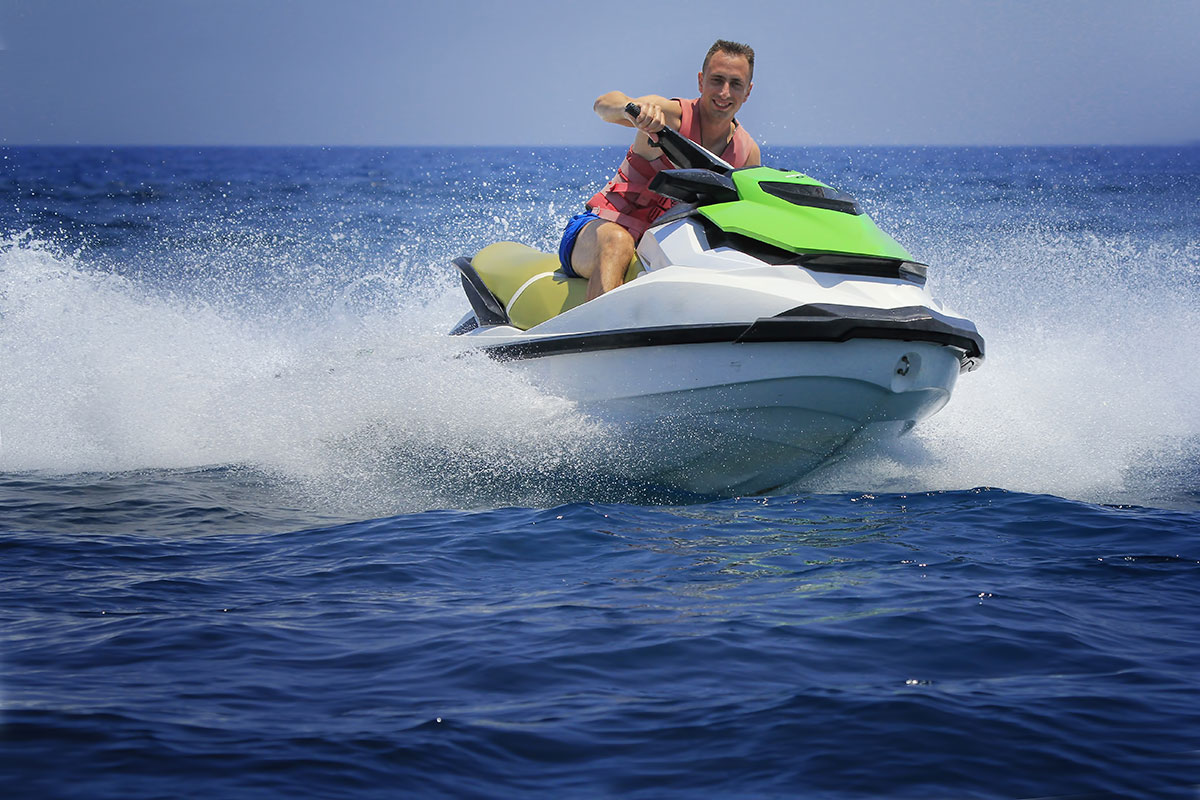 No matter where you live, you're probably familiar with your local motorcycle shop. Cyclists go in to buy all of that great stuff they use every day – their Harley-Davidson helmets, their boots and jackets, their bike accessories and saddlebags, and all of that other good stuff.
But what about a store that caters to jet ski riders?
The 'aquatic motorcycle' often just doesn't get its due in the retail world. You might be buying jet ski equipment from Amazon or some generic retailer where there's nothing special about where you're going to purchase your wares. It's not the best way to go. Retail specialization is key to bringing a better quality of inventory. You've heard many companies talking about a "one stop shop" for a reason.
Check out Jettribe Racing – we offer one of the premier collections of jet ski and personal watercraft equipment on the market today. We have basic stuff like summer shorts, along with more specific gear like ride boots, vests and jet ski protection gear. A lot of our products are made to protect your skin – look at our collection of wetsuits and coats to see how you can weather the elements and indoor and extreme climate while riding your jet ski.
Your Personal Watercraft
That's not all we have available at Jettribe Racing. In addition to gear for you, we have some great items for your watercraft as well. Check out our PWC covers and how we break this category down into top brands like:
In addition to PWC covers and great jet ski gear, we also have items like jewelry, decals, gas collars and hats, as well as water gear for your pet – (our dog vest is a favorite!)
Browse by category or download the catalog as a PDF to see more of what we keep on hand for fun times in the water – we also have a fit chart to help you size and fit your gear to your body.
Our approach to e-commerce is also simple – click into any of our categories, and you get transparent product information with specs and everything else. We stand by our collection of PWC gear for all ages, and help our customers to get what they need in an affordable way. For more, check out our website, including shipping information, return policy, warranty and privacy policy data, and more. Everything is there at your fingertips to get you outfitted for your next trip.
A good vacation can become a great vacation when you own the water on your personal watercraft. Our gear keeps you safe, confident and comfortable on your way around the water.